Hanuman Ashtanga Yoga Shala, Larry Giulio Hobbs, Kpjayi Authorized Level 2, Registration # for Sharath Yoga Centre 2020-A/2-079,Mysore India
             Larry Giulio Hobbs, Authorized Kpjayi Level 2  Mysore India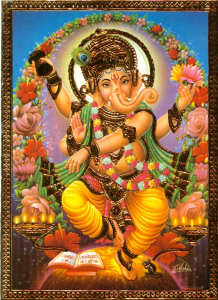 Since 2002 I have dedicated my life to the study and teaching of  Ashtanga Vinyasa Yoga. I will forever be s student. My path allowed me to meet and practice with the late Sri K. Pattabhi Jois founder of Ashtanga Vinyasa Yoga and KPJAYI in Mysore India who passed away 2009,.Sharathji   has been my teacher since 2008. Have traveled to Mysore since 2008 and have made 9 trips so far. Received Blessing and Level 1 Authorization to teach from Sharathji, received Authorization Certificate March 17th 2014 assisted  Sharathji Feb 2015 and during my stay and August 2018.  Received Authorization Level 2  March 2017. Received new Sharath Yoga Centre certificate January 2020 # 2020-A/2-079.It is a honor to be a part of this lineage and I will do my best to honor my teacher.  There is always room to learn within the system of Ashtanga ,you are always a student. I also feel at some point in your life make a trip to Mysore go to the source  get the experience and every trip will be different.I  continue my studies with my teacher Sharathji  as Mysore my home away from home. will always remains a special place to me.  I am not one of these blissed out yogi's with honey dripping out the sides of their mouths all the time because in reality no one is that happy all the time. (Keep it real yogi's don't be phonies)There are days I can be a jerk but I will no matter what always look after you and keep you safe during your practice and am here for you 24/7/365 unless I'm in Mysore then Im about 10000 miles away but a Whatsapp message or email or even FaceBook private message will get a reply.
Practice is taught traditional method as I have learned from Sharath and they way he still continues to teach. Firm but with understanding learning the student and their needs. Led practice will be called in Sanskrit as well as traditional counting method.Mysore practice is at your own pace this is self practice I am here to assist you but its up to you to put the work and dedication into your practice. Mysore practice is essential for your growth not only for the physical body but the internal self .I encourage practitioners to learn to trust themselves as well as their practice and to remember,"It's not all or nothing" Do not always think of the physical.  Practice is a way to learn about yourself and become a better person. If you practice daily change your lifestyle you will see the transformation.I thank my wife Sita Dale for her loving support and encouragement and for her assistance with Mysore practice at the home Shala which opened Oct 3rd 2011. Please check kpjayi.org or sharathyogacentre.com for better understanding of Mysore style practice. If you are asked to stop at a certain asana which you have not gotten understanding of it do not take it personally this is for your safety, it will come but your must practice and be patient or you will get hurt, when the body is ready it will come. Through repetition the body adapts and is very good at knowing what it needs. * This is a safe environment and if your practice needs to be adjusted to suit your needs it will be. I look at everyone and teach them on  what they need according to their bodies and any limitations they may have. No judgement in this Shala*
Check out  Ashtanga Class Schedule .( There are NO Teacher Trainings, Workshops or Retreats offered) Remember be respectful and courteous to everyone any inappropriate behavior and you will be asked to leave .Please avoid Cursing as well.
All are welcome in this Shala we learn from each other, I am not here to sell you anything or entertain you. If you wish to learn come  with a open mind.This system works but you have to do the work and also live the life of a yogi within the world we live.( This is not feel good yoga or do whatever you wish ) Practice simple as that, just like you don't just do right some of the time you do right all of the time. Practice  daily and you will understand! This is a safe haven , no ego's no judgement. Please enter as quite as possible place your mat and if you have belongings  take them upstairs to meditation room and storage space, grab a towel if you need , sign in make your own change. Please keep restroom clean make sure toilet is flushed. There is 1 Led practice a week Sunday morning 7am.Change comes from taking responsibility for yourself , your actions, practice and lifestyle, yoga is a lifestyle not something you dabble at because its the cool thing to these days. We have a close community here at Shala > Spend all your days being the best person you can ! Repeat daily!